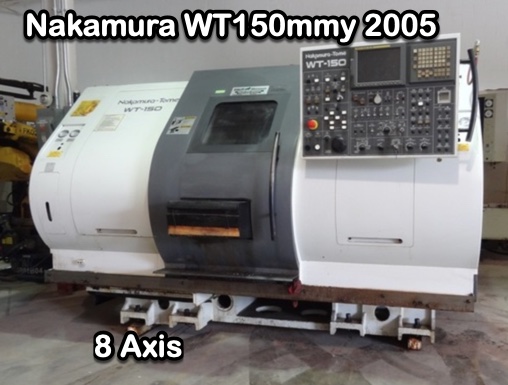 Notes
Nakamura Tome Wt150 cnc 8 Axis Lathe 2005
1-Used Nakamua Tome Wt150 cnc Multi Axis Turning Center
Serial Number M152808
Approx. Date of Mfg. 2005
*General
Machine Height 73.22"
Floor 124.322" X 78.14"
Machine Weight 19,580 Lbs
*Power Source
Power Supply 67.2 Kva
Equipped With:
Fanuc 18itb Control
Fob Truck, Imlay City, Mi 48444
This Item is Offered for Sale Subject to Prior Sale And
Buyer's Unconditional Acceptance of Sellers Terms
And Conditions.